Effect of Airbnb on The Rental Market
With a real estate market where more than 80% of home seekers are leveraging online search tools, it was only time before an application like Airbnb was launched, with a rather unique twist, to address a special market of accommodation seekers.
Have you ever, at any one time, wished you could comfortably rent out part of your home to people seeking accommodation, even for just a night? If yes, then you'd definitely be pleased with Airbnb's system, which connects individuals willing to rent out part of their homes to travelers and accommodation seekers. So far, the company is valued at more than $25.5 billion, and is increasingly growing in popularity among home owners and tourists- including business travelers seeking executive accommodation in plush homes.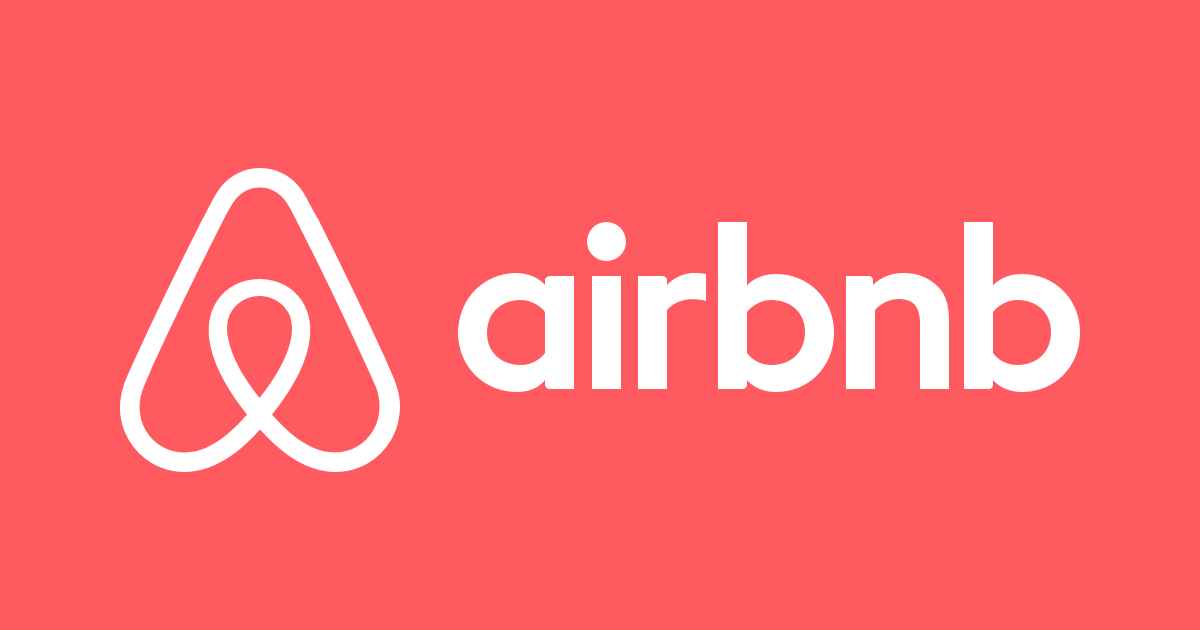 So, how does this affect the overall rental real estate market? Is Airbnb the realtors' golden hen, or the prince of doom? What are its merits and demerits?
To entirely analyze its effects, it's critical to first comprehend what it is and how it actually connects all the parties involved
So, What Exactly is Airbnb?
According to the company's website, Airbnb offers "a trusted community marketplace for people to list, discover, and book unique accomodations around the world….." Even with property listings from over 192 countries, the company is still planning to expand and establish itself in many other prime travel destinations worldwide.
Apart from the fact that it helps homeowners monetize part of their homes, Airbnb is a favorite because it allows individuals to list their properties completely free of charge. The platform is flexible enough to accommodate a wide range of properties- including apartments, town houses, houseboats, yachts, camping cabins, single rooms, mansions, and more.
In addition to allowing you to dictate how much you'd be comfortable charging per night, the system provides you with tools like photographs, descriptions, titles and captions, which you could use to effectually promote your property to prospective accommodation seekers. This is particularly critical, considering 83% of home seekers largely prefer engaging property owners who include photographs in their listings.
Travelers on the other hand, can conveniently filter their property searches according to:
• Keywords- Like "Lakefront" and "overlooking the Eiffel tower"
• Host language- Including sign language, French, Spanish, English, and more.
• Property type- Including bed and breakfast, houses, apartments, penthouses, etc.
• Amenities- Like pets, swimming pool, kitchen, cable TV, internet, etc.
• Size- Refers to the number of beds, bathrooms and bedrooms
• Price- You could specify your budget range.
• Room type- Includes shared rooms, private rooms, entire houses, etc.
How Does it Work?
Airbnb is not listing website where accommodation seekers can simply fish for phone numbers to realtors and property owners. They are required to first register and create profiles before they are allowed to proceed with reservation booking. To protect homeowners, the site only allows guests to book reservations after filling up forms with their details, and subsequently paying through any of the major credit cards, or one of the provided secure online payment systems (Google Wallet and Paypal). An additional guest service fee of 6-12% is charged on top of the rent fee as Host Guarantee and customer service charge. The total amounts however, are only deducted from a traveler's account after the homeowner confirms the reservation.
The payments, interestingly, are not released to the homeowners immediately they are deducted from the guests' accounts. As a measure to protect travelers, Airbnb only releases the payments to homeowners 24 hours after check-in- Through the available payout methods, which include paper checks (for Canada and U.S. only), Western Union, payoneer, Paypal, International Bank Transfer and Automated Clearing House. In addition to the 6-12% charged on travelers, Airbnb also makes some money off homeowners by charging 3% for the entire transaction processing.
Going by this architecture, Airbnb is not only making good money from both homeowners and travelers, but it's also conveniently serving both parties. So, what's the effect of that on the overall rental market?
Effects in Major Cities
Turning houses into hotels and partly making the latter redundant has sparked a lot of debate among corporations, advocates, residents, lawmakers and players in the hospitality industry. According to proponents, Airbnb is not only increasingly forging international friendships, but it's also providing a dependable platform that travelers could leverage to secure good, affordable accommodation. Critics, on the other hand, claim that the short-term rental market has become so lucrative that greedy tenants and landlords illegally direct housing stock to the practice.
In San Francisco, for instance, it was illegal to rent out properties for less than a month in multi-unit buildings. The city, which ironically hosts Airbnb headquarters, only changed through an ordinance that was enacted on the 1st of February 2015, which effectively legalized short term rentals. Before then, San Francisco residents were taking advantage of the poorly enforced ban to illegally rent out their properties to travelers. Interestingly, at the moment, they now even have an Office of Short Term Rental that's entirely dedicated to enforcing and overseeing the new ordinance. According to critics, this is a move that was greatly influenced by Airbnb's boardroom.
To investigate other effects of the system on the overall real estate market, The Chronicle commissioned Import.io and Connate Inc, top data analysis companies, to collect and assess data from FlipKey, HomeAway and Airbnb websites. As the host city, San Francisco was the prime focus as the companies tried to establish trends that were possibly being mirrored across different cities in the US.
The subsequent report established that despite a drop out in a portion of the properties, Airbnb listings had grown by 13.8% in the year 2015, with an average reservation price of $202 per night on shared rooms, private rooms and entire homes- marking a 10.9% increase in rental price.
In terms of individual price appreciation, shared rooms, amazingly, experienced a 55% price increase over the 12 months to close the year at $124. Private homes on the other hand, only managed an appreciation rate of 6%, edging to $123, while entire homes made significant gains of 13.3%, rising to $255 per home.
To analyze the frequency of rentals, the companies assessed reviews made by legitimate guests on individual properties listed on the Airbnb website, and found out that hotels still had an edge over Airbnb short term rentals. Contrary to popular opinion, most of the properties, 64% to be precise, could barely attract 10 reviews over a period of 12 months. The other few that attracted several reviews on the other hand, seemingly won them in clusters, consequently pushing the average number of reviews to 22 per property. Entire homes proved to be the most frequented, with an average number of 26 reviews over the 52 week period.
Previously, one year before the Chronicles report, the Attorney General of New York had done a similar study to establish the impact of Airbnb on New York Rentals. Through a report that is increasingly being disputed by the hotel industry, the department established that about 2400-4600 units had been rented out for 182 days or more in the year 2014.
In the neighborhoods that are popular within Airbnb, the Attorney General's office discovered that the rates had a profound effect in the overall neighborhood rents. Going by the data collected from the 2014 Housing and Vacancy Survey, Airbnb units in Greenpoint and Williamsburg represent 0.6-1.15% of the total neighborhood rental stock. According to a research cited by Ingrid Ellen, Urban Planning Program director at Furman Center for Real Estate and Urban Policy, eliminating those percentages on Airbnb's listed properties pushes the median by 1.2 to 2.3%.
According to TRD Analysis, that means that Airbnb's listed properties neighborhood monthly median rent would reduce by $37-69 had they been listed in the rental market. As of 2014, according to StreetEasy, the median asking rent stood at $3,055 for the surveyed neighborhoods. Other neighborhoods that, according to the Attorney General's survey, are experiencing profound "Airbnb effect" include Chinatown, Lower East side, Hell's Kitchen, Chelsea and Midtown.
Conclusion
Evidently, the effect of Airbnb differs from city to city and neighborhood to neighborhood. In most of the surveyed areas, the effect is directly proportional to the number of properties listed. Overall, going by the cutthroat competition, the only industry that's expected to be negatively affected by the Airbnb trend, especially over the next couple of years, is the hotel and recreation industry. Realtors and landlords can now breathe a sigh of relief and possibly even consider including their properties in the Airbnb listings.